Our Latest Offers and Promotions on Welding Equipment and Machines
Here at Davies Industrial & Welding Supplies Ltd, we want to support your projects, which is why we are currently offering the following Special Offers on select models of our welding equipment in The Midlands. We stock some of the industry's leading names that are useful for those in the construction trade and domestic users. This is how you know you will only ever receive high-quality welding machines from us.
---
Lincoln Invertec 400SX Manual Metal Arc Welder                    Offer Price: £1520.00 each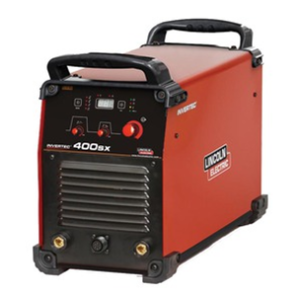 Robust and built for heavy environmental conditions, the Lincoln Invertec 400SX is user-friendly and precise. It boasts a simply control panel with digital display to allow for precision setting of the welding current. Adjustable Hot Start and Arc Force allow a smooth start/restart of the electrode and prevent sticking of the electrode in the weld pool.
Input Power: 400/3/50/60
Rated Output: 400A/36V/35% and 300A/32V/100%
Input Current: 30A
Output Range: 5-400A
Dimensions (H x W x D): 455mm x 301mm x 632mm
Net Weight: 37kg
Take Advantage of Our Special Offers
Here at Davies Industrial & Welding Supplies we specialise in the supply of high quality industrial and welding products for customers across The Midlands. With over 30 years' experience in the welding industry we are your one stop shop for welding equipment. If you would like to take advantage of the special offers currently available on our welding equipment in The Midlands, get in touch today. Enquire online to receive our latest offers.