With over 40 years of experience in the welding industry, at Davies Industrial & Welding Supplies, we are your local experts for welding equipment.
We supply industry-leading MIG and TIG welders to a variety of customers across Coventry and surrounding areas.
With our wide range of industrial welding supplies, associated products, and our commitment to customer satisfaction, we are your first choice provider of high quality industrial and domestic welding equipment for customers across Coventry.
Please get in touch with us to find out more about our range of welding equipment.
See Our Products
Providing Welding Supplies To Coventry for Over 40 Years
Whether for domestic or industrial use, we stock a wide selection of welding equipment across Coventry, including MIG welders, compact welders, TIG welders.
Additionally, we stock associated products including:
welding consumables and electrodes
wire feeders
fume extraction systems
welding automation technology
We can also supply the filler material for all applications, so whatever welding equipment you are looking for, we have a large range of products to choose from.
Our Coventry welding supplies are available for both personal and industrial use.
All of our products come from leading names in the industry including Lincoln Electric (whom we are the main agent for), Böhler Welding, and Tyrolit.
Our Commitment to Customer Satisfaction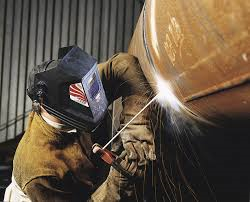 We are committed to providing the best possible customer experience in the welding industry, leading us to have built a strong relationship with our clients, who continue to return to us.
Providing welding supplies to both large and independent companies, we ensure that every order is always handled with professional care and with urgency, no matter the size or quantity.
If you require our highly-regarded welding equipment for your construction business or domestic use in Coventry, view our extensive range of products on our website.
Get in Touch
Our welding equipment is available to experienced domestic users and the construction industry across Coventry and the surrounding areas.
Contact us today to place your order with Davies Industrial & Welding Supplies – call 01788211026, email peter@daiws.co.uk, or use our online contact form.